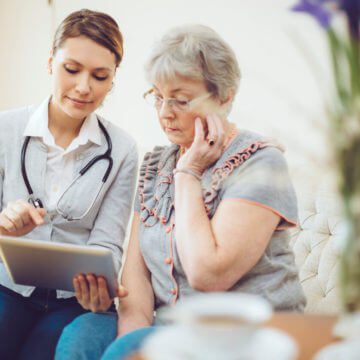 Desert Blue Connect provides health consultation for women's related health issues. These services are provided by a female General Practitioner and Registered nurses. Our nurses also provide clinical health consultations, advice and mental health support.
GP Service
Available on Tuesdays, our bulk billing services cover contraception, breast checks, family planning, infertility, period problems, specialist referral, menopause, vaginal,  vulva or cervical problems, urinary tract issues, mental health, and Implanon insertion and removal.
The GP Clinic is available by appointment and is a bulk billing service.
Cervical Screening Clinic
Cervical screening (previously known as Pap smears) appointments are available on Tuesdays by our trained nurses.  This service is bulk-billed and only by appointment.
Changes to Pap tests from 1st December 2017
Link to fact sheet:
https://jeanhailes.org.au/contents/documents/Resources/Fact_sheets/Changes_to_Pap_tests.pdf
General Nurse Consults
This service is available on Wednesdays and Thursdays and includes pregnancy tests, sexually transmitted infection (STI) tests, breast health, continence information, relationship/sexual health, menopause advice, and mental health support (including perinatal) services and referral.
Clients are required to bring their Medicare card with them to the GP, Cervical Screening Clinic and for STI testing appointments.
If you don't have a Medicare card you are still welcome to attend these clinics but charges apply.  Your will also be required to pay for any pathology.  Please call reception to obtain costs.