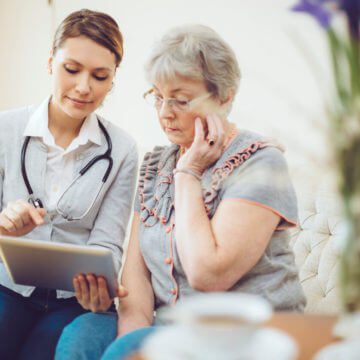 GP Service
We do not currently have a female GP service operating from our 25 Chapman Road Office.  Please speak to our reception staff and they can offer you other female GP options.
Well Women's Clinic
Desert Blue Connect, Women's Health Program offer an Outreach Well Women's Clinic.  It is a women's only service provided by Sharon, our RN/RM & trained Cervical Screening Provider.  The program is supported by Dr Chikari from Veritas Health Care Medical Centre.  The clinic is held weekly on Wednesdays at Veritas Health Care Medical Centre, Shop 3, Rangeway Shopping Centre, 197 Rifle Range Road, Rangeway.
The women's clinic will provide cervical screening testing.  Additionally women can receive breast health and advice, STI testing and continence related education and advice.
Bookings:   Phone Veritas Health Care direct on 9935 9490 and ask for the Well Women's Clinic.
Days:             Wednesdays (alternative am and pm clinics)
Cost:              Bulk-billed – please bring your Medicare card with you.
Starts:            16th January 2019
Changes to Pap tests from 1st December 2017
Link to fact sheet:
https://jeanhailes.org.au/contents/documents/Resources/Fact_sheets/Changes_to_Pap_tests.pdf
General Nurse Consults
This service is available on Tuesday and Thursday and includes pregnancy tests, sexually transmitted infection (STI) tests, breast health, continence information, relationship/sexual health, menopause advice, and mental health support (including perinatal) services and referral.
Clients are required to bring their Medicare card with them for STI testing appointments.
If you don't have a Medicare card you are still welcome to attend these clinics but charges may apply for any pathology.  Please call reception to obtain costs.