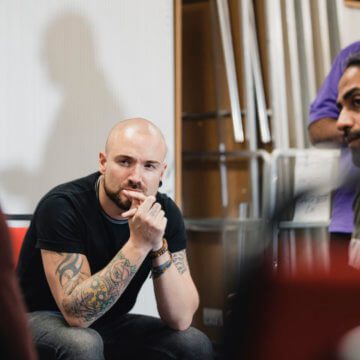 Men's Community Intervention Service
The Men's Community Intervention Service (MCIS) is for men who perpetrate family violence who are willing and motivated to seek assistance with their current circumstances and violent abuse.
Men's Community Intervention Service (MCIS)
We will work with men to provide case management and care co-ordination that includes:-
Initial risk assessment
Victim support (face to face or by phone)
Safety and accountability plan (case plan)
Family agreement
Support for fathering to keep children safe
Information provision
Ongoing risk assessment and risk management
Support and advocacy
Appropriate referrals
Reviews in relation to case plans
Individual and group education (i.e. alcohol and other drugs, parenting)
Support groups
Exit planning
The MCIS will ensure that (ex) partner support is in place, and will refer to a specialist family violence service if not already linked with partner support services.
Criteria for service
We accept referrals from Police, Department of Justice, Department of Child Protection and Family Services and other local community services.
Men can also self-refer.
Following assessment interviews, men who are assessed as low to medium risk are eligible for the service.
Men who are accessed as high risk will be ineligible.  MCIS staff will assist them to identify and explore other options for assistance.
Access
Phone Men's Community Intervention Officer
0499 348 006 (Monday to Friday)
Email mcis@desertblueconnect.org.au
Location: 98a Chapman Road, Geraldton (next to Barber Shop)
Office hours:
10am to 6pm Tuesday to Thursday
10am to 5pm on Fridays